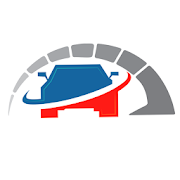 Apps like Car Assist
Car Assist app provides diagnosis of car's health & book service appointments Car Assist is a company based out of Pune, which enables car owners to get a diagnosis of their car's health and book service appointments upon request. With in house industry expert mechanics providing the diagnosis, c… Read more

by car assist
in Auto & vehicles

Android Auto is your smart driving companion that helps you stay focused, connected, and entertained with the Google Assistant. With a simplified interface, large buttons, and powerful voice actions, Android Auto is designed to make it easier to use apps that you love from your phone while you're on…

Connect to Ford Focus 2, C-Max, using ELM327 or ELS27 and you can work with the following modules that are connected to the CAN-bus: Engine block: Information on the module, reading, error reset, module reboot, reset the long-term fuel adjustment (KAM)* for: ESU-411/418(1.8 125/2.0 145) SIM28/29(1.4…

? Your connected car ? inCarDoc - best doctor for your car: Check Engine codes reading, diagnostic, car scanning, monitoring and logbook tool: reads real-time and stored diagnostics parameters from ECU of OBD-II compliant cars. Requires ELM327 or compatible OBD2 car scanner. Supported: OBD-II (Bl…

? Your connected car ? inCarDoc Pro - best doctor for your car: Check Engine codes reader, diagnostics, scanner, monitor and logbook tool: reads real-time and stored diagnostics parameters from ECU of OBD-II compliant cars. Before purchasing please check the car and OBD2 scanner compatibility wit…

Obd Mary is a car diagnostic scanner, gauge dashboard and trip computer with a number of cool features. Attention!!! 1. You need ELM327 Bluetooth or Wi-Fi adapter to connect to a vehicle using this application. 2. Your vehicle can contain some ECUs (electronic control modules), so don't forget to …

Uber is a ridesharing app for fast, reliable rides in minutes—day or night. There's no need to park or wait for a taxi or bus. With Uber, you just tap to request a ride, and it's easy to pay with credit or cash in select cities. Whether you're going to the airport or across town, there's an Uber fo…

Add a similar App
Car Assist

Car Assist app provides diagnosis of car's health & book service appointments

Car Assist is a company based out of Pune, which enables car owners to get a diagnosis of their car's health and book service appointments upon request.

With in house industry expert mechanics providing the diagnosis, comprehensive job cards sent to the mail id, multiple quotations to choose from and tie ups with the best workshops in Pune, we have set the standard when it comes to online car maintenance.

Introducing the Car Assist mobile app. Book an appointment for your car at any location in Pune by telling us the issues faced. Pickup and drop facility as well as doorstep services are available.

Choose your car make and model, tell us the issues faced, upload pictures of dents and scratches and our team will get in touch to provide the best options for your needs.

For servicing needs, our personal service adviser will come to your location and conduct a 79 point inspection of the car including servicing checks. exterior body checks, car controls checks and a road test. Clarity on the exact work that needs to be done for your car is provided and a comprehensive job card is sent to your email id.

On the basis of your requirements, we will send you multiple quotations from an authorized service station, a multi brand garage and a local garage. Upon selection of a quote and a suitable date and time, our service adviser will come to your home or office to pick up your car. The car is taken to the garage of your choice and the work is supervised. The status of your car can be tracked at any point of time using the Car Assist app.

There will be more to come from the app. We will be updating it to showcase the vast array of services that we provide including car servicing and repairs, dent paint repair, interior cleaning, car polishing, tyre replacement and battery replacement.