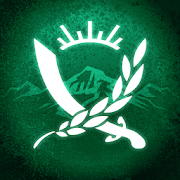 Apps like Rebel Inc.
Can you stop the Insurgency? From the creator of Plague Inc. comes a unique and deeply engaging political/military strategic simulation. The war is 'over' - but we all know that doesn't mean anything. To stabilise the country, you need to balance military and civilian priorities to win the hearts … Read more

by Ndemic Creations
in Simulation

Can you infect the world? Plague Inc. is a unique mix of high strategy and terrifyingly realistic simulation. Your pathogen has just infected 'Patient Zero'. Now you must bring about the end of human history by evolving a deadly, global Plague whilst adapting against everything humanity can do to d…

Add a similar App
Rebel Inc.

Can you stop the Insurgency? From the creator of Plague Inc. comes a unique and deeply engaging political/military strategic simulation.

The war is 'over' - but we all know that doesn't mean anything. To stabilise the country, you need to balance military and civilian priorities to win the hearts and minds of the people, whilst also stopping insurgents from seizing power!

Rebel Inc. is the brand new game from the creator of 'Plague Inc.' - one of the most popular paid games ever with over 68 million players. Rebel Inc. offers a deeply engaging, strategic challenge inspired by the complexities and consequences of modern counter insurgency.

◈◈◈

Features:
● Stabilise 7 richly modelled regions
● Innovative representation of counter insurgency tactics
● Fund realistic initiatives to empower the local government
● Highly detailed, hyper-realistic world based on extensive research
● Intelligent strategic and tactical AI
● Sophisticated narrative algorithms shaped by your decisions
● 8 unique governors with radically different abilities
● Comprehensive in-game help and tutorial system
● Full Save/Load functionality
● Internet connectivity not required

An important note:
Although a fictional game, Rebel Inc. looks at important real world issues and we have made every effort to deal with them sensitively. The game has been extensively researched and has been developed in cooperation with leading regional politicians, business people and journalists as well as international charities, experts and governments.

Localised in French, German, Spanish, Portuguese, Italian, Korean, Japanese, Chinese (Traditional), and Russian.

◈◈◈

I've got lots of plans for updates! Get in touch and let me know what you want to see.
James (the designer)

Contact me here:
www.ndemiccreations.com/en/1-support

Follow me on Twitter:
www.twitter.com/NdemicCreations