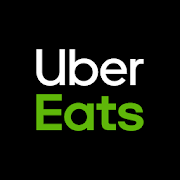 Apps like Uber Eats: Local Food Delivery
Food Delivery and Pickup For Your Budget. Order food with Uber Eats now. Hungry? Order restaurant food easily with the Uber Eats app. Track your food order in real-time. Get your food delivered in minutes to your door. FIND YOUR FAVORITE RESTAURANTS Browse nearby restaurants and search for food b… Read more

by Uber Technologies, Inc.
in Food & drink

Uber is a ridesharing app for fast, reliable rides in minutes—day or night. There's no need to park or wait for a taxi or bus. With Uber, you just tap to request a ride, and it's easy to pay with credit or cash in select cities. Whether you're going to the airport or across town, there's an Uber fo…

Use Lyft to get an affordable ride in minutes. Ride-sharing with Lyft lets you request a car with the tap of a button and get picked up by a nearby friendly driver who'll take you to your destination right away. Get rides from our highly-rated drivers instead of hailing a cab or waiting for the bus …

Get the Amazon Go app to shop at Amazon Go, a new kind of store featuring Just Walk Out Shopping. No lines, no checkout—just grab and go! How it Works: • Download the Amazon Go app and sign in before you visit the store. Use the app to enter, then shop and browse as you normally would. • When you'…

Foursquare City Guide will lead you to the perfect spot -- anywhere in the world. Get helpful, positive tips from our trusted global community and keep track of where you you've been and where you want to go, all in one place. Looking to check in or become Mayor of your local coffee shop? Download …

Add a similar App
Uber Eats: Local Food Delivery

Food Delivery and Pickup For Your Budget. Order food with Uber Eats now.

Hungry? Order restaurant food easily with the Uber Eats app. Track your food order in real-time. Get your food delivered in minutes to your door.

FIND YOUR FAVORITE RESTAURANTS
Browse nearby restaurants and search for food by cuisine, restaurant name, dish, meal, and diet. Choose from a variety of food to order: Pizza. Burritos. Burgers. Sushi. Chinese food. Skip the line and reservations. Order food with Uber Eats now.

SIMPLE ORDERING
Pick your food order from any menu and add it to your cart with a few taps. That's it.
Order food to be delivered as soon as possible
Or, schedule your food order in advance for a later delivery time. Your choice!

ORDER AHEAD, PICKUP, OR DELIVERY
Now you can also order food for Pickup and Order Ahead instead of just Delivery. Select Pickup, add food items to your cart, and go to the restaurant to get your food. Another way Uber Eats is the convenient choice for your life.

REAL-TIME ORDER TRACKING
Track your food order on a map as it heads your way.
See the estimated delivery time to your address.

DELIVERY IN MINUTES
Track the delivery time of your food order by-the-minute. Get notified when your order arrives.

AVAILABLE INTERNATIONALLY
Join the thousands of others in your city who use Uber Eats to get their favorites restaurants delivered.

Uber Eats is currently available in cities and metro areas including Abu Dhabi, Adelaide, Amsterdam, Atlanta, Auckland, Austin, Baltimore, Bogota, Brisbane, Brussels, Cape Town, Chicago, Dallas, Denver, Dubai, Hong Kong, Johannesburg, Glasgow, Liverpool, London, Los Angeles, Madrid, Melbourne, Mexico City, Miami, Milan, Moscow, Mumbai, Nashville, New Delhi, New Orleans, New York, Ottawa, Paris, Philadelphia, Rio de Janeiro, San Diego, San Francisco, Sao Paulo, Seattle, Stockholm, Sydney, Taipei, Tokyo, Toronto, Vienna, Warsaw, and Washington DC. Uber Eats helps you find food delivery around the world. Order delivery in Australia, Belgium, Brazil, Canada, Colombia, France, Japan, India, Mexico, New Zealand, Poland, Russia, South Africa, Spain, Taiwan, United Arab Emirates, United Kingdom, United States, and more.

THE APP CHOICE OF MILLIONS
Uber Eats has delivered over 1 billion orders.

Join the millions who choose Uber Eats to deliver their favorite food today.

The Uber Eats app was selected as a Google Play "Editor's Choice" and was part of the "Best of 2018 Awards" for User's Choice.

Visit ubereats.com for more details!