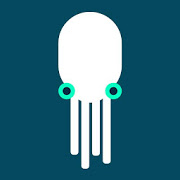 Apps like SQUID - News & Magazines
With SQUID - Your News Buddy you receive the news you are really interested in. Read your favourite topics from newspapers, magazines and blogs directly in one personalised newsfeed. Download now for free without registration. ?Choose between 100 different news categories such as sport, fashion, t… Read more

by Squid App
in News & magazines

From breaking news and entertainment to sports, politics, and everyday interests, when it happens in the world, it happens on Twitter first. See all sides of the story. Join the conversation. Watch live streaming events. Twitter is what's happening in the world and what people are talking about righ…

Get breaking news, politics, trending music, world events, sports scores, and the latest global news stories as they unfold. Easily market your business, find out the weather, interact with global brands and, quickly provide or receive customer service - all with less data. Same Twitter features, n…

Microsoft News delivers breaking news and trusted, in-depth reporting from the world's best journalists.   - Our editors curate the most trusted, important, interesting and trending news - You choose which topics matter most to you. - Microsoft News updates you with notifications of breaking news, q…

The BBC News app brings you news from the BBC and our global network of journalists. The app also offers the BBC World Service Radio streamed live, social features and personalisation so you can re-order the news categories to suit your interests. Key features: Top Stories brings you the latest, b…

The official BBC World Service news app by Zeno Media LLC offers the latest programmes and news headlines from the BBC World Service. You can to listen to the latest radio programmes using the free audio player or by using the telephone dial-up option (standard geographic mobile charges will apply. …

Al Jazeera for Android brings you curated top stories, live and on-demand video and personalisation from Al Jazeera English, free of charge. Follow our global coverage of the topics and programmes that interest you and share your favourite stories and videos on popular social networks. Features of …

When you want to know what's happening, tap into the global news gathering power of CNN. With correspondents and bureaus reporting from across the world, no other news source even comes close. • Custom alert settings - stay informed without getting overwhelmed • Watch live CNN, CNNi or HLN televisi…

NBC News brings you the breaking news and important stories you care about, right now! Get news alerts, and exclusive, in-depth reporting, analysis, and perspectives from our award-winning journalists around the world. Watch your favorite NBC News and MSNBC programs all in one place, and stay connec…

Discover quality content for all your interests - from personalized news, entertainment, tech and sports articles to trending lifestyle magazines. We'll deliver the latest headlines, events and entertainment stories to save you time, keep you informed and make sure you're always up-to-date with what…

Briefing for Samsung puts what's important at your fingertips. Swipe left on your home screen to quickly access the latest news and stories. Select all your favorite topics and get full coverage and perspectives from the world's most credible sources. Briefing provides a great summary of personali…

Add a similar App
SQUID - News & Magazines

With SQUID - Your News Buddy you receive the news you are really interested in. Read your favourite topics from newspapers, magazines and blogs directly in one personalised newsfeed. Download now for free without registration.

?Choose between 100 different news categories such as sport, fashion, technology or world news
?Combine regional & global news
?Switch between 40 countries and receive news in the local language
?Now with widget!

With SQUID you can:

*Choose from a wide topic selection*
Regional or global, football or health & training – receive the news you are really interested in. Follow or unfollow each topic whenever you want simply by clicking or un-clicking the box next to each category in the topic list. You find the topic list when clicking on the plus sign in the upper right corner of the main view.

*Sort order of your topics*
Select as many of your favourite topics as you wish in your personalised topics selection. They appear in your rolling tab above the picture-centric feed and makes it easy and user-friendly to swipe between them in the order you prefer. Become your own editor in chief!

*Block sources*
Want to personalise your newsfeed even further? Block sources you do not want to receive news from by clicking on the "blocking" sign within an article. You can always unblock a source by going to the menu in the upper left corner of the main view and then click on "Blocked Sources".

*Read news from all over the globe*
With SQUID you can read news in the local language from 40 countries in one app. Discover news from other countries simply by changing country in the settings. SQUID is available in English, French, Italian, Spanish, German, Russian, Polish, Dutch and Catalan. There is also an international version (English). This also makes SQUID your best buddy when learning and keeping up with new languages.

*Get the latest news*
SQUID provides you with the latest news from the best sources on the web and allows you to read it directly on the publishers' websites or in an exclusive reader-friendly mode. All your favourite newspapers, magazines and blogs in one app.

*Sharing is caring*
Share the most interesting and engaging news with your friends through all social networks (e.g. Facebook, Messenger, Snapchat, Twitter, WhatsApp, LinkedIn, etc.) or via e-mail and SMS.

*Add your touch of ink*
Personalise your favourite articles and share them with your friends. Press on the SQUID icon at the bottom of the screen and choose among our creative tools to add your personal touch to the article. Underline, draw or write something to express yourself, or add one of our cute SQUID stickers to tell the world how you feel about the article or the video you are sharing.

All news. All perspectives. In one app – with SQUID.

Get social with SQUID here:

Homepage: http://squidapp.co/en/
Instagram: https://www.instagram.com/squidapp/
Facebook: https://www.facebook.com/SquidAppUK/
Twitter: https://twitter.com/SquidAppUK

For further questions, please contact us at: contact@squidapp.co.