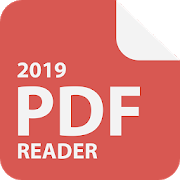 Apps like PDF Reader
PDF Reader is a pdf reading tool. If you're looking for a good PDF reader application that can simply deliver an amazing reading experience with fast performance and basic features, it is the right PDF reader for you. It can help you to easily manage and open all the pdf files on your mobile. It is … Read more

by Audio and Video Player
in Tools

The first application that compatible with WhatsApp completely. If you find WhatsApp crashing in other cloned application, please choose DualSpace. We can guarantee the running stability of WhatsApp. Did you have to frequently switch different social account of same app on your phone? Have you eve…

▣ Smart Switch gives you the freedom to move your contacts, music, photos, calendar, text messages, device settings and more to your new Galaxy device. Plus, Smart Switch™ helps you find your favorite apps or suggest similar ones on Google Play™. ▣ Who can transfer? • Android™ owners - Wireless …

The Galaxy Wearable application connects your wearable devices to your mobile device. It also manages and monitors the wearable device features and applications you've installed through Galaxy Apps. Use the Galaxy Wearable application to set up and manage the following features: - Mobile device con…

This application is a component for Galaxy Wearable Application. Galaxy Wearable Application has to be installed in advance. ※ Please allow the permission of Galaxy Wearable Application from Android Settings to use it completely in Android 6.0. Settings > Apps > Watch Active Plugin > Permissions …

Let's talk through iTranslator. We'll take turns talking and listening to translations. Whenever you need translations during your travels, business trips, or while studying, just come and enjoy iTranslator. Over 90 languages supported for translation. ⍟ Main features: ⎼ Text translation ༚ Compar…

Language translator, Free Translation Voice & Text is completely free and useful for all android users. Free language translator application translated your words very fast. Speech and translates more than 80 languages by using free voice translator app. It's a free foreign language translator appli…

PDF Reader and PDF Editor, Image to PDF Converter, PDF Manager is the leading office applications to help you read the document downloaded from the Internet, supports ultra fast read pdf files, compress pdf and pdf viewer for android free download. PDF Reader and PDF Editor, Image to PDF Converter,…

Enjoy beautiful design of CountDown app. Count days, hours, minutes and even seconds until your Birthday, New Year, Xmas,... Customize this app for yourself!

dr.fone – the world's 1st Data Recovery Software for Smartphones and Tablets! ★ Highest recovery rate in the industry. ★ Recover photos, videos, contacts, messages, notes, call logs, and more. ♥ New feature: Easily transfer any files between devices and PC wirelessly ★ Free you from cables and cl…

Google Play Services for AR is automatically installed and updated on supported devices. This service unlocks augmented reality (AR) experiences built using ARCore. Automatic updates ensure that apps with AR functionality work without requiring an additional download. This service was previously kn…

Add a similar App
PDF Reader

PDF Reader is a pdf reading tool. If you're looking for a good PDF reader application that can simply deliver an amazing reading experience with fast performance and basic features, it is the right PDF reader for you. It can help you to easily manage and open all the pdf files on your mobile. It is the best PDF reader for large files.

Highlights

• Arrange the PDF in your phone in chronological, alphabet order
• Search, create, save the pdf file quickly
• Stable and fast performance
• Open password-protected PDF files
• Easily read the pdf files at users comfort
• Easy to create new pdf files
• Zoom in and Zoom out pdf file when read pdf
• Search PDF file option to find your pdf documents editor easily.

Key Features

Quickly view PDF Files
• PDF Reader is lightweight PDF reader software that you can install and use on your phone. PDF Reader uses the most advanced technology available today to speed the loading and display of PDF files quickly even with large PDF files.

Quick page moving
• You can switch to any page with the scroll bar, or you can enter the page index to move to the page you want to read.

PDF files indexing and manage
• PDF Reader is to provide all file arrange into the last folder structure. You can easily search your required files.

• Recent - Contains all the PDFs you have open, sorted by the latest open time, and you can easily view the PDFs you have recently viewed.

• Search - If you have a lot of PDF files, you'll also easily find them with "Search" features in the application's PDF management interface.
• Delete/Rename - You can easily change the name, delete the file, and view details of your PDF file. Share it to your fellow colleagues by email or co-worker at this screen.

PDF Operation
• PDF Reader also provides to a different operation like as Images to pdf, PDF to Image, Text to PDF, Add or Remove Password and Read Online.

• Image to PDF - Convert your images to a single PDF file with this app. Converts all the pictures formats into PDF. During PDF conversion you can add the password into your PDF and also adjust image into a printable format like as A4 size pages. JPG to PDF, PNG to PDF can Supports File Sharing feature. Send Files to easily in Different ways like Email, social media.

• Text to PDF - When you wrote and text letter and then you need to share with PDF format that time this functionality is very useful for you.

• PDF to Image – When you are reading eBook that time some point important for you. You cannot get those selected pages directly from your PDF. Now don't worry about that you can easily save the selected page into your phone.

• Add or Remove Password – Just select the specified file and you can easily add or remove PDF password.

• Read Online – Just put into PDF file URL and directly open read the pdf document. No need to download and save in your device.