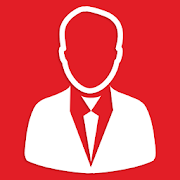 Apps like Make Me Better? - Personality dev. & Motivation
Make Me Better is the best app for Personality development and daily motivational quotes. The Make Me Better app provides personality development tips, self-help tips, motivational stories, productivity skills to help you improve and enhance your personality. The app also provides daily motivation… Read more

by Crafty Studio
in Lifestyle

With SmartThings, you can connect and control multiple devices quicker and easier. No matter where you are, you can monitor and control smart devices, home appliances (refrigerator, wine cellar, washer, dryer, oven range, dishwasher, cooktop, robot vacuum, air conditioner, air purifier and etc.) , T…

Join Flurv to meet new people nearby or all over the world! Flurv is the largest social network for meeting friends based on your location. Fall in love with exclusive Flurv features like Interested, Travel, Feature Me and Buzz that let you connect with new people to do fun things. Flurv is a locati…

Ablo is your chat app to connect and have one-on-one conversations with new friends from all over the world. Read, write and talk in your own language, Ablo translates your chats and video calls live! Discover more about your friends' culture, language and where they come from. Show your identity an…

Love is in the air! Around the corner, at the coffee shop, at work, or on a night out, we've all locked eyes with someone and then remembered their face for days! happn is the dating app that helps you find all those people you have crossed paths with. Like the profiles that catch your eye, get a Cr…

❤️ Looking for a Girlfriend or Boyfriend? Hot guys are a dime a dozen. Finding someone who's as smart, talented, and compatible with you, not so much. You're not indecisive; you're selective. We get it. And we get you. Introducing LOVELY: dating for modern people with goals. Browse from a large pool…

Smart alarm clock with sleep cycle tracking. Wakes you gently in optimal moment for pleasant mornings. Features: - Sleep cycle tracking with smart wake up uses your phone's or wearable sensors (2 weeks trial) - Sonar: revolutionary contact-less ultrasonic sleep tracking (no need for phone in bed) -…

Unlocks the "Sleep as Android" application - the alarm clock with sleep cycle tracker. This is not a subscription but a lifetime license. Install this "Unlock" and enjoy all features. Sleep as Android is a smart alarm clock with sleep cycle tracking. Wakes you gently in optimal moment for pleasant …

Add a similar App
Make Me Better? - Personality dev. & Motivation

Make Me Better is the best app for Personality development and daily motivational quotes.

The Make Me Better app provides personality development tips, self-help tips, motivational stories, productivity skills to help you improve and enhance your personality. The app also provides daily motivational and inspirational quotes to keep you motivated and stay focused. This app will also help you in improving your lifestyle with easy to follow articles and suggestions.

FEATURES

★ Daily Updated
This app can be your best personality development guide. There are more than 250+ articles on how-to, real-life situations, mental strength, tips and expert advice that you can use in your real life too. And above that more articles are being added every alternate to keep you on your toes in personality development process.

★ Daily Motivational Quotes
This app has one of the best motivational quotes collection that you can find. All the quotes are designed with perfection to keep you motivated throughout the day. Also, quotes are being added daily so you will never run out of them.

★ Daily Notification

The Make me Better app will keep you updated with all the new personality development tips and motivational quotes with daily push notification, so you never lose your track on personality development.

★ Personality Development guide
Personality development is not an overnight change but the app is here to be your guide. With lots of articles, expert advice, productivity skills and motivational quotes, you are all set to become better and better every day.

★ Learn Implement and improve

Make me better will help you in grooming your personality with easy to follow articles. In the app, you will get articles in different categories like:-
☞ Introspection
☞ Self Motivation
☞ Communication Skills
☞ Goal Setting
☞ Lifestyle choices
☞ Habit building
☞ Career Growth
☞ Family & Relationships
☞ Personality Development tips

Make me better uses sets of specific expert advice with tons of useful tips, tricks, skill-sharing, and quotes to help you improve your personality and stay focused. The personality development app helps you to improve every aspect of your personality with tips and suggestion.

"The only person you are destined to become is the person you decided to Be"
So what are you waiting for?
Install the app now and Be Better!

Personality is one of the most important qualities of a person. Everyone should invest sometime regularly in grooming his/her personality. All successful people have one thing in common that is a good personality which is appreciated by everyone. With this thing in mind, this app will be your guide in the personality development process.

If you love reading motivational and self-help books, then you are going to love this app too for sure.