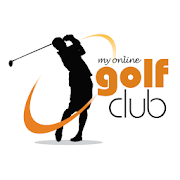 Apps like Golf Handicap - My Online Golf Club
My Online Golf Club offers the complete golf handicap, scorecard and competition solution. GOLF HANDICAP Our app allows you to: - Submit unlimited scorecards - Calculate your golf handicap - Track your handicap progress - Maintain a recognized handicap - Use international courses as part of your g… Read more

by My Online Golf Club Limited
in Sports

•The World's #1 Pool game - now on Android!• Play with friends! Play with Legends. Play the hit Miniclip 8 Ball Pool game on your mobile and become the best! COMPETE 1-ON-1 OR IN 8 PLAYER TOURNAMENTS Refine your skills in the practice arena, take on the world in 1-vs-1 matches, or enter tournamen…

You've never played a football game like this before. Take on your friends in multiplayer free-kick face-offs, or make a name for yourself in the Career Mode! Challenge the world across different online game modes! Hit the targets in a fast-paced, time-limited battle for points in Shooting Race mod…

Add another level of fun and competition to your game with the free Garmin Golf app. Download it to your phone to compete with your friends and fellow golfers. Each round can take on a tournament feel on any of more than 40,000 courses worldwide. When paired with a compatible Garmin device, the Gar…

Free golf GPS rangefinder, scorecard and shot tracker. Easy to use. Tap to measure distance to any point on the course. Satellite views with aerial flyover of every hole on any of over 40,000+ worldwide course. Conforms to tournament rules. Optimized to save battery life. No registration required to…

Our goal is to improve your game. We make sure Golf GPS app is fast, battery-efficient, intuitive and solid so that you can focus on your game. Here is a list of features. 1. Full & fast GPS rangefinder feature with minimum battery consumption. 2. GPS Accuracy meets/exceeds any other app or expe…

mScorecard is the ultimate golf scorecard, statistics and GPS software. It instantly calculates scores, handicaps, stableford points, sidegames, advanced round statistics and distances for up to five players. mScorecard allows you to: * Track strokes and putts along with fairway hits, greens in re…

Add a similar App
Golf Handicap - My Online Golf Club

My Online Golf Club offers the complete golf handicap, scorecard and competition solution.

GOLF HANDICAP
Our app allows you to:
- Submit unlimited scorecards
- Calculate your golf handicap
- Track your handicap progress
- Maintain a recognized handicap
- Use international courses as part of your golf handicap calculation
- Purchase a golf handicap card
- Purchase handicap card re-prints

GOLF SCORE TRACKER
Our golf scorecard app allows you to track:
- Scorecards from any golf course worldwide
- Stableford points
- Number of Putts
- Fairways in regulation
- Fairway bunkers
- Greens in regulation
- Green-side bunkers
- Out of bounds
- Penalties

GOLF STATISTICS
Our app golf statistics include:
- Progress charts
- Par 3 statistics
- Par 4 statistics
- Par 5 statistics
- Round statistics
- Average scores
- Course section statistics
- Weather statistics
- Putt statistics
- Fairways in regulation statistics
- Greens in regulation statistics
- and more...

FRIENDS
- Share your scorecards
- Share your statistics
- View your friends golf handicap
- View your friends scorecards and statistics

COMPETITIONS
You can create competitions with friends:
- Create golf competitions based on net score, gross score or stableford points
- View a live leaderboard as you play and after you complete your round
- View hole by hole scores of other competition players
- Receive updates when the leaderboard is updated

IN APP PURCHASES
All of our app features are free and will remain free forever including all of our future improvements. We simply ask that once you have submitted 30+ scorecards that you pay 99p per year to help us continue to improve and maintain our service.

PLAYING GOLF ABROAD?
Many golf courses throughout the world require golfers to provide evidence of their golfing ability before they will allow them onto the golf course. This is particularly true in Spain and Portugal. Our golf handicap card is accepted worldwide.

MYONLINEGOLFCLUB.COM
With our app you will also gain access to our website where you can further enrich your scorecard information and gain access to more in-depth analysis and charting.

Download our app today and start tracking your golf handicap.