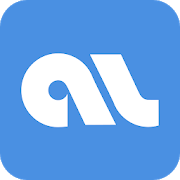 Apps like AirLief - Personal Air Pollution Monitor & Adviser
No Advertising - all the air quality info you need, in one place. Simple to use, zero learning curve. Developed with Health Physicians, AirLief App focuses not only on the air quality monitoring but also on how you can reduce your exposure to bad air quality by using practical tips. You will recei… Read more

by Airlief - air pollution data, tips and solutions
in Weather

Made by the Google Design award-winning ? developer Third Culture Apps ? Winner of Google Play's Best of 2019 "? Everyday Essentials" ••• Appy Weather is the most personal weather app because it's been designed for humans by someone who actually checks the weather too. By summarising the weather …

100% FREE!!! What the weather forecast today? What the weather tomorrow? What the New York weather? or local weather? Even or the national weather and the world weather? What 10 day forecast?... The accurate weather app can provide you a detailed weather forecast wherever you are! Use Vegoo wea…

Get live weather forecasts this winter as well as accurate storm alerts and weather news with AccuWeather - superior accuracy™ you can rely on. Accurate weather forecasts, real-time alerts, and severe weather warnings are available on- demand. Get today's weather forecast, snow alerts, live storm r…

Weather your way: face all weather conditions this winter with The Weather Channel, an IBM Business. Get live radar news and check the local weather conditions on precise maps on the go. Get ready for what's ahead with your weather map, storm radar and local weather forecast. Live weather radar, sn…

Storm Radar is your NOAA forecast, weather radar and hurricane tracker with severe weather alerts. Stay safe and informed through rain and severe weather using 8 hour past to future radar, live wind speed, NOAA radar and tornado updates. Get ready for storm season with live wind speed and tornado up…

Get a powerful yet easy-to-use weather station right on your device with NOAA Weather Radar Live & Alerts. Real-time animated weather radar images on a highly interactive map enhanced with severe weather warnings provide accurate weather forecasts that will prevent bad weather from taking you by sur…

Check the weather around you and all over the world at a glance. Rely on the accurate weather forecast and adjust your schedule to the weather coming in. You won't even have to look out the window as the app will make you feel like you are already outside! Weather is sometimes difficult to predict.…

The forecast is beautiful. Prepare for your day with the most accurate hourly, 5-day, and 10-day forecasts. Stunning Flickr photos match your location, time of day, and current conditions. Favorite features - Get all the details: wind, pressure, and chance of precipitation. - See animated sunrise…

Wynd is here to enable healthy spaces for people to be at their best. The Wynd app delivers personalized air quality insights, to help you take the right actions to stay healthy and happy. *Outdoor Air Quality* • Understand what your outdoor air quality levels are – real-time data on AQI, PM2.5, O…

Add a similar App
AirLief - Personal Air Pollution Monitor & Adviser

No Advertising - all the air quality info you need, in one place. Simple to use, zero learning curve.

Developed with Health Physicians, AirLief App focuses not only on the air quality monitoring but also on how you can reduce your exposure to bad air quality by using practical tips. You will receive a better understanding of how air pollution affects health and you can personalize the app so you will receive tailored air quality info and protection tips.

What you get:

+ Your Personal Air Pollution Adviser. Focused on prevention. With a human-centered design, not data-centered.

+ 24/7 awareness about air quality. Real-time information from multiple data networks from 80+ countries and 10000+ cities. In some cities, we have more than 200 stations alone.

+ Personalized information for "sensitive groups". What are you missing and what do you need to know more about air pollution if you have any respiratory, cardiovascular, or neurological issues.

+ Info about the traffic on the main roads. Provided by a Google map with the air quality sensors on it.

+ Actionable, personalized health recommendations. Know what you should do and might be missing — simple practical steps that can change the game in the long term. Very useful tips whether you're at home, going for an exercise route, planning a trip or looking after the children.

+ Opportunity to have easy access to the air quality 5 favorite places on your dashboard. Cities or even particular air quality stations to follow.

+ High Air Pollution Alerts. Control the AQI limits and the number of alerts from settings.

+ Live Monitoring of 6 Key Pollutants: track concentrations of PM2.5, PM10, nitrogen dioxide NO2, sulfur dioxide SO2, ozone (O3) and carbon monoxide CO. Shown into Air Quality Index.

+ Awareness for meaningful initiatives that can take part. We send notifications so you can support activities as World Lung Day, Unmask My City, and other more local ones such as planting trees near your city.

+ No ads freedom <3

+ Growing coverage: Growing number of air quality providers as partners. We believe in the democratization of the air quality data.

3 reasons NOT to download this app (because everyone else will tell you only why you should do it):

1) We do not have information for every place on Earth. There are even countries without Air Quality data. The problem is not in the app itself, sorry if we do not have info for your location.
2) The Air Quality info is NOT 100% right. Air quality measurement has a lot of imperfections, does not fully rely on a single app or sensor. There is NO BEST WAY, and there should be a constant trade-off between data quality and quantity and this is why we combine different air quality providers.
3) Do not expect to see miracles from the recommendations. Yet according to the health professionals we work with even the simplest steps if it is done at the right time and regularly, have a positive influence on your protection from air pollution.pp can work without it but with some limitations.

Permissions required:

* ACCESS LOCATION: AirLief needs to know your location to return local air quality data. The app can work without it but with some limitations.
* PERSONALIZED ACCOUNT: AirLief uses an anonymous personalization tool to tailor the information you get to your profile. The app can work without it but you will not use all the perks.

What Users Say:
+"Like AirVisual but simpler"
+ "Really like that air pollution map. Simple."
+ "Air monitoring is crucial for my asthma"
+ "I have COPD and need to check air quality index recently"
+ "Before I go cycling I check the air pollution map and choose if I need an air mask"
+ "We check regularly the recommendations to see if we have to use the air purifier in the kids' room"
+ "Very good app, knowing the air matters "