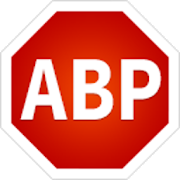 Apps like Adblock Plus for Samsung Internet - Browse safe.
"Adblock Plus is forcing the ad industry to re-think its core proposition" - MediaPost "Adblock Browser for iOS and Android makes it easy for non-technical people to reduce the number of mobile web ads they see and protect themselves from known malware sites" - ExtremeTech "Bless Adblock for trying … Read more

by eyeo GmbH
in Communication

Plus Messenger is an unofficial messaging app that uses Telegram's API. # One of the best rated messaging apps on Play Store # # More than 20 million downloads # # Translated into more than 20 languages # # Many support groups in different languages # Plus Messenger adds some extra features to off…

yaxim (Yet Another XMPP Instant Messenger) is an XMPP client with a clean user interface and open source (GPLv2). Why pay for SMS if you can have unlimited messaging on your data plan? yaxim aims at security, low overhead and keeping your server connection open. So far, it only supports a single ac…

Bria Enterprise is a VoIP softphone explicitly tied to CounterPath's Stretto Platform® and requires an administrator-generated account for login. If you do not have an account given to you by your company, operator or CounterPath, you will not be able to use the softphone client. Bria Enterprise is…

ScanMaster Lite is an application for vehicle diagnostics to OBD-2/EOBD standards. It "transforms" your Android smartphone or tablet together with an ELM327 diagnostic interface to a vehicle diagnostic device. Many important OBD-2 functions are despite "Lite" available without restriction. Only the …

Aon Ad block plus browser for Android is mini browser that blocks all annoying ads all over the web: remove video ads, popups and banners. Browse faster, safer without ads. Save your data, battery and time by using Aon Ad block plus mini browser. Main Features of V2.0.0 ★ Fast and easy to use ★ Ul…

InBrowser is an incognito/private browser for Android with TOR and video support. Each time you exit InBrowser, everything you've done in the app will be erased, including history, cookies, and sessions. InBrowser is a feature rich browser, and it's in permanent private mode. ☆ This is the optimal …

The Brave Privacy Browser is your fast, safe private web browser with ad blocker, private tabs and pop-up blocker. Browse without being tracked by advertisers, malware and pop-ups. Download the best AdBlock privacy web browser app for Android today! ? Fast & Secure Web Browser No external plugins…

Vidogram is a secure Telegram's client and has a lot of extra features. These additional features that you can see them in the list down below, can help you have an awesome messaging experience. 1- High quality and secure video and voice call 2- Live Stream 3- Separate chats in different tabs 4- Ta…

A free and open source Jabber/XMPP client for Android. Easy to use, reliable, battery friendly. With built-in support for images, group chats and e2e encryption. Design principles • Be as beautiful and easy to use as possible without sacrificing security or privacy • Rely on existing, well establis…

Android Softphone App for VoIP and SIP voice and video calls, instant messaging and more! Try it free for 14 days! Subscription not charged if cancelled within trial. Bria Mobile is new and replaces the former Bria Android Smartphone Edition and Tablet Edition clients. If you had previously purchas…

Add a similar App
Adblock Plus for Samsung Internet - Browse safe.

"Adblock Plus is forcing the ad industry to re-think its core proposition" - MediaPost
"Adblock Browser for iOS and Android makes it easy for non-technical people to reduce the number of mobile web ads they see and protect themselves from known malware sites" - ExtremeTech
"Bless Adblock for trying to keep that advertising from ruining the web" - Gizmodo

From the team behind Adblock Plus, the most popular ad blocker for desktop browsers, Adblock Plus for Samsung Internet allows you to block ads on your Samsung Internet browser and experience clean web browsing as you do on desktop.

NOTE: Samsung Internet 4.0 or above is required to use this app

Ease of use. Adblock Plus for Samsung Internet requires only a simple setup before you're good to go. Simply install Adblock Plus for Samsung Internet, open Samsung Internet, navigate to "SETTINGS" - "EXTENSIONS" - "CONTENT BLOCKERS" and activate Adblock Plus. Adblock Plus settings can be changed at any time in the Adblock Plus app.

Focusing on privacy, security and user control, Adblock Plus for Samsung Internet offers the following benefits:

Block annoying ads. Block annoying and intrusive ads, such as ads on videos, saving data and battery life in the process. By default, respectful ads that meet the strict criteria of the Acceptable Ads initiative are shown, which helps support great content creators. Want to block all ads? No problem. Easy to use options allow you to control what you see.

Secure browsing. Blocking intrusive ads minimizes the risk of "malvertising" infections. Recommended by Stanford University, UC Santa Barbara and the Electronic Frontier Foundation, Adblock Plus for Samsung Internet can disable known malware domains and makes protecting yourself from malware easy.

Enhanced privacy. With a few simple taps you can disable tracking. Adblock Plus for Samsung Internet lets you browse the web anonymously and stop companies from tracking your online activity.

Added user control. You choose to disable tracking, block all or some ads, add filter lists, whitelist websites and disable social media buttons and anti-ad blocking messages.

By downloading and installing the application, you agree to our Terms of Use. https://adblockplus.org/terms

Please note: An internet connection is required to use this app

Found a bug or want to help? Contact us at support@adblockplus.org

Learn more about Adblock Plus for Samsung Internet at https://adblockplus.org/
Facebook: https://www.facebook.com/adblockplus
Twitter: https://twitter.com/adblockplus
YouTube: https://www.youtube.com/user/AdblockPlusOfficial
Instagram: https://instagram.com/adblockplus/
LinkedIn: https://www.linkedin.com/company/adblock-plus/